Advancing Science and Policy (ASAP) Congressional Visit to Washington, DC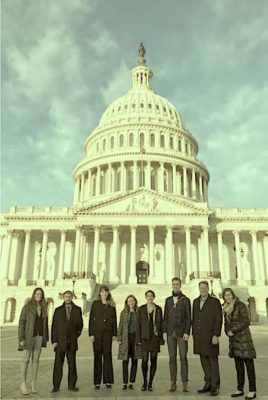 Graduate Student Group ASAP is planning a to trip to Washington, DC on December 5th to 6th. Apply here to be part of this annual trip. Each attendee will prepare an individualized pitch around a science policy topic. The group will meet with congressional offices on Capitol Hill to deliver pitches and hear lawmakers work on policy initiatives. The group will also visit federal agencies and NGOs, including the AAAS Science and Technology Policy Fellowship.
If you are looking for a way to gain hands-on experience in science policy, this is your chance. Individuals will be directly involved in the decision making process, network with science policy peers and professionals and hone their communication skills. Deadline for application is November 11. For more information on ASAP visit blogs.cornell.edu/asap/ or Twitter:@cornell.ASAP.