Apply for membership to PCST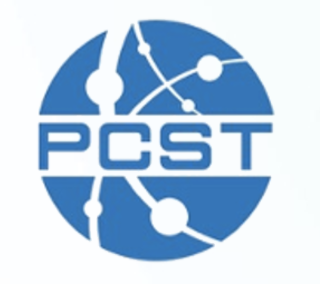 If you are a Cornell doctoral student or postdoc interested in Public Communication of Science and Technology (PCST), and seek to network with others with backgrounds as:
Researchers working on the theory and practice of science communication
Communication staff working for research organizations
Staff at science centres and museums
Science journalists
Students of the ethics and philosophy of science and the public
Writers and editors of scientific material
Web designers
Scientists who communicate with the public
Visual and performing artists working on science themes
Please fill out the request for funding as directed to be reimbursed by Careers Beyond Academia for a two-year membership to PCST.
The aims of PCST
The PCST Network seeks to promote new ideas, methods, intellectual and practical questions, and perspectives on the communication of science and technology. Specifically, Public Communication of Science & Technology (PCST) aims to:
improve the theoretical understanding of science communication by providing a forum to consider the latest developments
improve the practice of science communication by providing a forum to consider strategies and methods
promote an exchange between practitioners and theoreticians, to improve both the study and practice of science communication.
Conferences
PCST Conferences take place every two years, bringing together practitioners, educators and researchers in the diverse and growing field of science communication. They include elements of academic and professional conferences, including presentation of research, reflections on practice, and practical workshops and demonstrations. They attract participation typically from more than 50 countries in all continents and have been hosted most recently in Turkey, Brazil, Italy and India. Each hosting has helped boost interest in PCST in the relevant city, region or country as well as strengthening international networking.
Symposia
The PCST Network also organizes symposia. They have a different focus to the conferences, with a focus on a single issue or a particular region.
PCST email discussion list
The discussion list is free for everyone to join and has an international audience of over 2000 subscribers.
Use the list to send messages and announcements about events, publications, international meetings and conferences. Or you might want to ask questions, or start a debate.
Firstly you'll need to sign-up and become a list-subscriber. The administrator will need to approve your subscription.
Once you've been approved you can post messages by sending your email to network[at]lists.pcst.co
You can only post a message from the email address that you subscribed with.
Messages are moderated to prevent spam. There is a slight delay between sending a message and its circulation to the list.
No attachments. Best to send a short message (about a book or a conference), and provide a link.
You can edit your subscription (change email, temporarily set your subscription not to receive mail, or leave the list) by logging in at the Subscriber Options page.