Belonging at Cornell Mini-Grant Program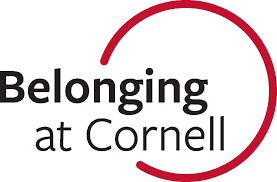 Individuals and groups can apply before November 7 to receive up to $1,000 to fund projects that foster a sense of belonging, promote fair treatment, and support an increased willingness to recommend Cornell as a great place to be. Exciting and innovative proposals to support programs or activities that promise to be successful and drive sustained impact to the Cornell community are encouraged.
Proposals must:
Feature a program/activity that advances diversity, access, equity, and belonging, with particular attention to enhancing the experiences of graduate/professional students from backgrounds historically underrepresented in academia.
Be hosted by a unit, office or department, or a graduate student organization with support from the organizational advisor (staff member or faculty advisor).
Offer an approach that highlights Cornell's distinctive strengths and/or addresses gaps through new programs and initiatives, or the improvement of existing programs and initiatives.
Be inclusive of, or directly addressing, concerns of one or more communities historically underrepresented one or more of Cornell's campuses.
Be able to demonstrate tangible progress within a one-year timeframe.
If the program is ongoing or continuing, the proposal must outline a plan for sustainability including funding streams.
Funding timeline:
Proposals due: November 7, 2022
Grants announced: November 30, 2022
Transfer of funds: December 2022 (identified account required for funds transfer)
Final Report Due: December 1, 2023
The PADE will allot up to ten (10) mini grants up to the amount of $1,000 for the Fall 2022 semester. All graduate and professional students are eligible to apply. Supported programs/activities must conclude in advance of the final report due date, December 1, 2023.
About the grant:
The Presidential Advisors on Diversity & Equity (PADE) provide grants that support the Belonging at Cornell (BaC) framework. Belonging at Cornell is designed to continue the progress towards making Cornell a more diverse and inclusive environment. Its mission is to focus our collective efforts on creating a campus community where individuals from diverse backgrounds and life experiences can both contribute and thrive. Projects that promise to impact these objectives are invited to be submitted to the grant selection process.
The grant program started in 2020 and was originally directed to faculty and staff. A pilot program for graduate and professional students is in place this year for the first time.
Please find more information on the Graduate/ Professional grant program request for proposals. Proposals are due November 7, 2022.