Life Sciences Consulting Fellowship Opportunity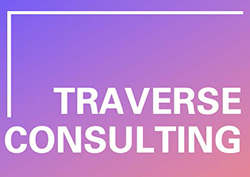 Traverse Consulting is seeking a motivated and independent thinker interested in pursuing a career in Life Sciences Consulting, Company Creation, Technology Licensing, and Biotech Start-ups.
Qualifications:
M.D/Ph.D. or Ph.D. candidate or Post-doctoral Researcher
Familiarity biology/biotech
Effective verbal/written communicator
Self-motivated, with the ability to work in a team-oriented environment
Eligibility to work in the U.S.
Interest in careers like consulting, venture capital/creation, equities research, technology transfer, biotech, and etc.
Responsibilities:
Learn and support due diligence on novel technology and start-up companies
Learn to perform rigorous competitive analysis, navigate regulatory considerations, intellectual property and financial modeling
Learn product development and company formation
Contribute to various consulting projects
Biweekly meetings with the team
Compensation:
This is meant to be concurrent to graduate or post-doctoral research. $15/hour for a maximum of 10 hours per week
Timeframe:
Flexible start date between January to April 2023, 6-9 month project dependent on scope
If interested, please email your CV to info@traversebiotech.com