New Mentoring Opportunity from President's Council of Cornell Women!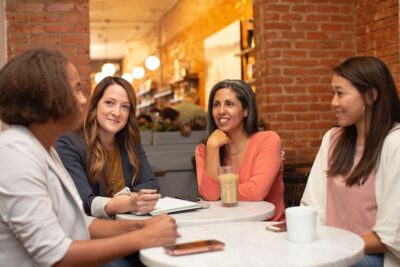 The President's Council of Cornell Women (PCCW) members are successful professional women across industries and around the world who seek to give back to our fellow Cornellians. Supporting current students is an integral part of PCCW's mission: To champion students, faculty, staff, and alumnae as they lead within their fields at Cornell University and across the world.
The PCCW Mentoring Committee is committed to helping Cornell Graduate students take advantage of available opportunities and resources while receiving personal and professional support during their time at Cornell and beyond. Our Committee matches students with mentors through our PCCW Student Alumni Connections who can serve as a resource for all sorts of academic, professional, and work-life balance questions.
Mentors can help Graduate students navigate academic, career goals as well as assisting with professional networks in their areas of interest. Perhaps most importantly, mentors can provide a consistent, positive, non-evaluative presence in a student's life. Each mentor maintains regular contact with her Graduate student to keep abreast of progress and assist with challenges.
PCCW is looking forward to beginning a partnership between the PCCW Mentoring Committee and the GPSA
If you are interested in mentorship opportunities, please fill out this google form.
Once we have received requests for mentor matching, we will do our best to match each grad student with a PCCW mentor.