Paid consulting internships with BCG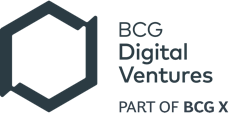 BCG Digital Ventures (the creative digital wing of Boston Consulting Group) recently opened the application process for their Summer 2023 paid internships. BCG Digital Ventures focuses on building digital products and new business ventures for some of the largest Fortune 500 & 1000 companies in the world with a team of digital professionals and business leaders.
Internships are for graduate level students who would be able to work out of offices in New York City, Chicago, or Los Angeles. The goal of the internships is to identify great interns that the company can make full-time offers to after they graduate. Current internship offerings are open in a number of teams:
Our product managers have the mindset to build. They are organizational masterminds who excel in managing procedures and deadlines every step of the way. Working in collaboration with design and engineering teams, they drive a lean and agile development process, ensuring the seamless delivery of a product vision that fits the needs of our corporate partners.
Our multidisciplinary engineering team tackles challenges at their core. From product and test engineers to front-end engineers and data scientists, everyone has a passion for innovative and emerging digital solutions. Our venture engineers use cutting-edge and custom technologies to imagine, build and launch breakthrough digital businesses that disrupt markets and generate untold value for business and consumers alike.
Our Venture Architects are world-class business leaders, corporate strategists, product specialists, and designers. They carry the tall order of defining the field of opportunity and scope of our ventures and must wear many hats to develop the marketing, pricing, and operational structures needed to commercialize new products and businesses.
Growth Architects are responsible for incubating growth thinking into our ventures at every stage, from ideation to customer adoption. They continuously seek to evolve the industry standard for growth marketing best practices, rapidly inventing transformative new strategies to validate, launch, and scale ventures. Their work spans across product, marketing, and technology, and they drive successful growth by leveraging the symbiotic relationship that exists between them.
Our experienced designers are tasked with developing product and service solutions that consider all the complexities of delivering business and customer value. With immense attention to detail and forward-thinking leadership, they bring together the best of strategy, design, and technology development. This skillful choreography of venture ideas, brands, people, and emotions allows our XD team to impact millions of lives for the better.
Our strategic designers develop transformative solutions informed by deep consumer research and insight. They work to uncover the intangible attitudes, behaviors and motivations that drive people's choices and desires. By identifying key consumer pain points, our SDs can create contextually impactful venture opportunities and platforms through empathic design thinking.
The application process will be open until the end of October. Here is a link to the careers site where students can access internship applications: https://bcgdv.com/join-us/bcgdv-careers/