Communicating your research broadly for public understanding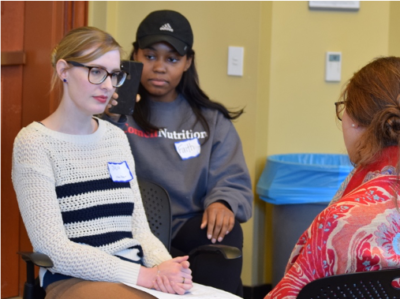 There has never been a time in history when science communication to the public was more necessary or urgent. For six years now Bruce Lewenstein, Professor of Science Communication at Cornell, and Careers Beyond Academia (formerly BEST) have collaborated to help graduate students and postdocs at Cornell better understand the importance of science communication to broad audiences.
Beyond theory and discussion of social, ethical and scholarly issues associated with science communication, participants in COMM5660 focus on experiential learning to put into practice what they learn.
The hands-on engagement forces participants to discuss science communication opportunities—both within traditional scientific careers and as standalone careers. They go on to identify characteristics of potential audiences for their research communication, write drafts of short texts for non-scientific audiences and even plan for media interviews. Throughout the weekend workshop they prepare a variety of communication pieces such as blog posts, tweets, and sometimes even stories that become published and read widely.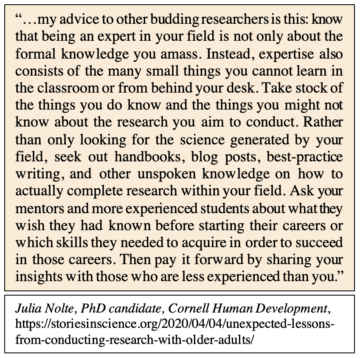 Invited expert, Fanuel Muindi, Co-founder of the STEM Advocacy Institute and editor-in-chief of the Journal of Stories in Science challenged participants in COMM5660 to submit their stories. Julia Nolte, PhD student in human development, rose to the occasion and her article was published within a month of the workshop (see sidebar).
Professionals, including alumni, who share their insights and examples of how they incorporate communication of their research into their careers and daily activities provide inspiration for greater involvement. Such engagement adds value to higher education and serves the public in the process.
To get involved and learn more about how to publish your story contact gradcareers.cornell.edu