Connect with us for career and professional development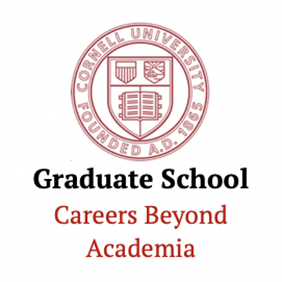 Careers Beyond Academia is open and available via Zoom for individual or small group consultations. After everyone has taken care of the most important priorities, know Denise DiRienzo and Susi Varvayanis are here for consults & skill building sessions to help you explore and test drive careers. All graduate students and postdocs can contact us anytime.
On our event calendar, we compile many relevant online webinars of interest and our weekly messaging highlights free resources. To sign up simply emailgradcareers@cornell.edu with your name, netID and field.