Doctoral recruiters seek technical AND professional skills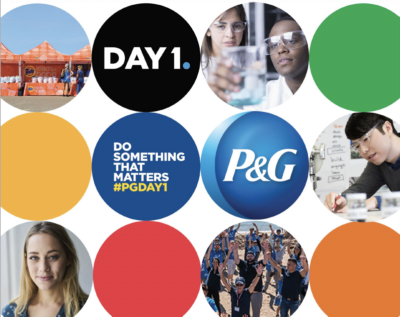 Two recent events highlighted alumni and professionals in industry who also serve as doctoral recruiters. They shared their experiences and tips for a successful transition to a career outside of academia by peeling back the curtain on the mystic application process. Key takeaways included an emphasis on your collaborative and interpersonal skills as well as the technical skills that will set you up for success in your future industry role. Can you demonstrate the ability to influence others to get to a solution? Are you flexible in your thinking, and are you comfortable with a degree of ambiguity? Do your values and principles align with the industry mission? These are questions you should be asking before you take the time to apply.
Industry employers understand that you likely won't have all the knowledge about the position on day one, so they will set you up with mentors and training as well as clear expectations for the first 3-6 months. And remember they want you to understand how to approach successful conflict resolution, but that doesn't mean you should expect a completely conflict-free environment.
"I now realize I don't need to have every box checked, I can learn on the job. I was encouraged to apply now for an April/May start."–postdoctoral scholar in human development
Surprises for the participants included the ease with which one can move to other areas and disciplines within a company based on your interests and abilities, and how many opportunities there are for individuals working in different realms of science. For instance, you could enter on a technical track, but then decide later to switch to a management track. Or you could start in early discovery but then ease into a regulatory role later, as these speakers demonstrated.
"You rarely stay in the precise area of your PhD, so be open to new problems."–employee PhD alumna from molecular biology and genetics
Perhaps the most enlightening was the breadth of positions available for PhD graduates from all disciplines, as there are so many roles where your skills are valued.
"I'm still unsure of my career path; however, P&G seemed like a good place to apply. A workplace where I could see myself grow if I were to choose the industry career path."– research fellow in nutrition
Specific tips for the application process included being very clear as to what your contribution to a project was. "Don't use the royal 'we' to describe what your lab does. Be clear what you did vs. your advisor," shared Nancy Sevieux, Senior Scientist/Regulatory Affairs Manager at Procter & Gamble. Start thinking about a time you disagreed with your advisor, how you brought a controversial idea forward or worked with others to do something new or resolved a conflict.
Employers will look at the whole applicant: your publications (some have 0-1, others graduate with 15), leadership experiences, extracurricular activities, presentations at national and local meetings, and evidence you can get work to a completion state. You can continue to publish in industry, too.
"We publish research and innovations to justify claims on the packaging."—employee PhD alumnus from chemical engineering
Industry employers will also be looking for how you will get to the answer for an unfamiliar question or problem. Do you start essentially with a literature search to see if it has been done before? Can you estimate what it would take to tackle the problem, where to look for the resources you can leverage?
Not all participants are ready for or will apply for a position at P&G, but all learned more about the doctoral recruiting process and which types of skills to start highlighting on their resumes and LinkedIn profiles to be more attractive to industry employers.