Five Tips to Communicate Your Research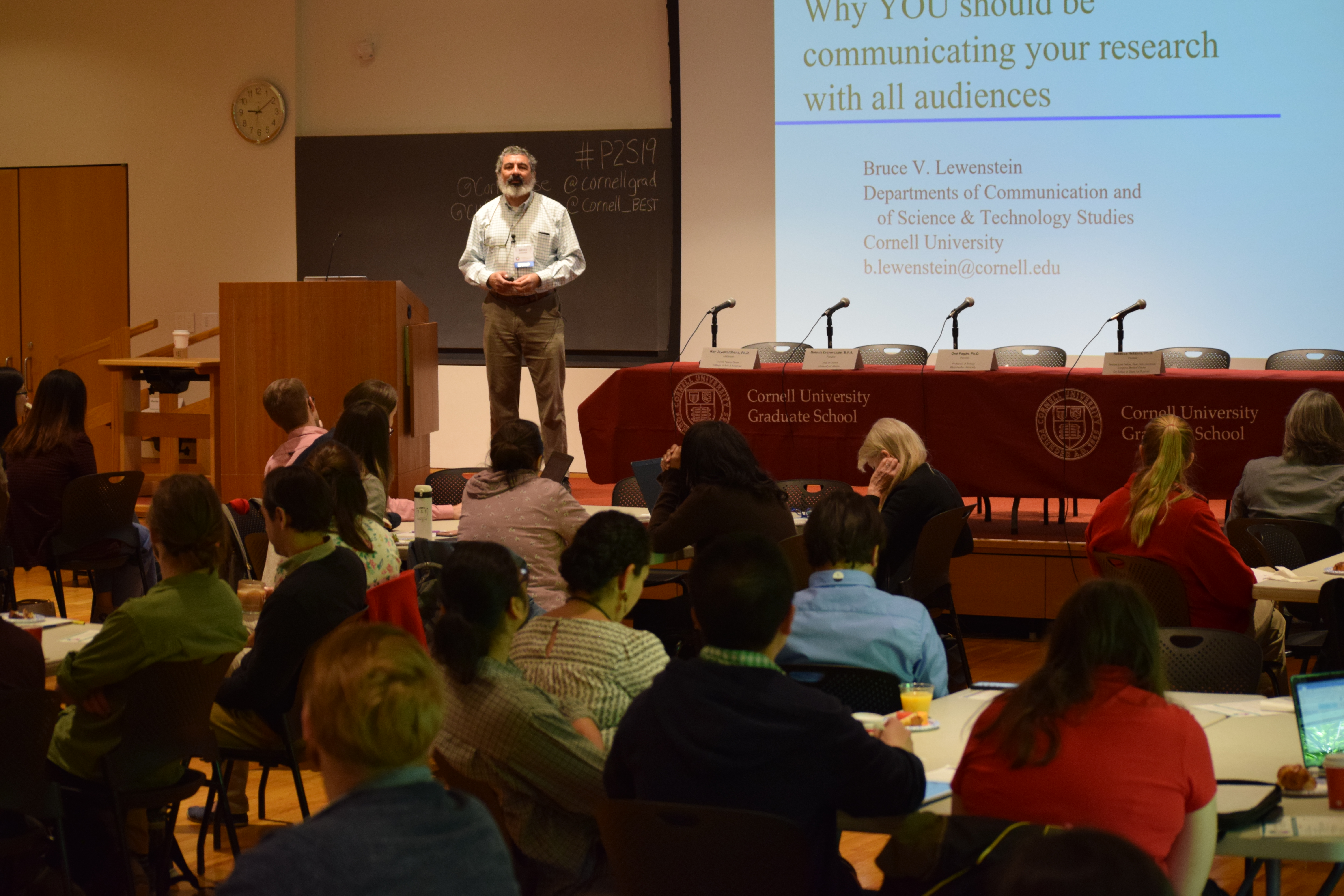 The ability to communicate your research with all audiences is integral, said Professor Bruce Lewenstein (science and technology studies) during the June Pathways to Success Symposium.
Through anecdotes and examples, Lewenstein's presentation, "Why You Should be Communicating Your Research with All Audiences," offered attendees tips for better communication.
When communicating your research, focus on the process, not the findings.
Don't shy away from telling the audience why your work is cool, what inspired you to learn more about the field, or how you got hooked.
Share the human side of your work; we are all hardwired for logic as well as emotion, so be sure not to ignore the latter.
Scholarly communication encompasses much more than publishing. Different audiences will read and experience your work differently. All people need practical, civic, and cultural knowledge.
There are personal, institutional, and societal benefits–and risks–to communicating your research.
The Graduate School curates a list of tips for better research and writing.