Spotlight: Endia Blundt PhD'19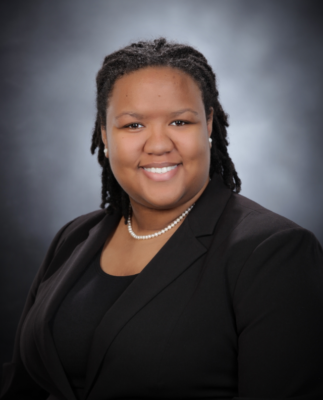 "By meeting with professionals in the field, it elucidated areas and applications that were unfamiliar to me."
Did you enter graduate school interested in an academic career? If so, what made you interested in exploring careers outside of academia? If not, what influenced your decision to go to graduate school?
I was not interested in academia. My career goal was to pursue research in a government setting. However, I was still unsure of what I wanted to do, and that is why I wanted to explore other options.
What BEST activities or organizations helped you most in forming your career interests and building additional skills?
It was mostly the BEST career panels that helped me. Before the BEST Program, there wasn't really anything present on campus that I found useful. The career panels showed me that PhDs had more options out there and began my exploration into other careers.
What are you up to now that you've graduated?
I am currently on the job market, still figuring out how to navigate it and what I would like to do.
Lastly, what do you like to do in your free time?
I like to hang out with friends, solve puzzles, read books, watch movies, organize/purge spaces, genealogy, and make art, specifically paintings and photography.
Note from the editor: Endia was also a finalist in the National Biosafety and Biocontainment Training Program Fellowship and got a lot out of the experience. She says that the application process "… allowed me to learn more regarding the intricacies and pathways of biosafety and provided a unique opportunity to visualize biosafety from a very different perspective. By meeting with professionals in the field, it elucidated areas and applications that were unfamiliar to me. I believe this program is innovative and comprehensive in all aspects of biosafety, and provides a fast-paced hands-on learning environment."
Endia is a graduate of Cornell's Genetics PhD program (May 2019) and minored in Plant Molecular Biology. Her PhD work focused on understanding the coordination of a family of proteins that affects the size and shape of the plant nucleus, using Arabidopsis and tomato as models.
by Cassandra Wattenburger
This spotlight is from the time period of the NIH grant (Sept. 2013- Jun. 2019) to the Cornell BEST Program. As a result of the success of the grant funded period, Cornell University transformed BEST into a university-wide initiative "Careers Beyond Academia/BEST" to encompass all disciplines, and is now housed in the Graduate School.