Spotlight: Julia Miller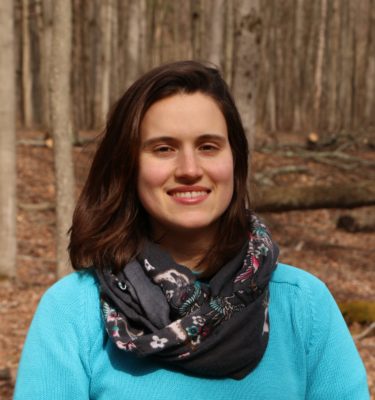 "I realized that I don't want to do research every day, but I still want to be immersed in science. Tech transfer seems like a good mix of science, law and business."
What topic is your PhD focused on?
My research is focused on the structure, function and regulation of plant transporter proteins. I am especially interested in how a regulatory network modifies the activity of a transporter protein in response to stress.
Did you enter graduate school interested in an academic career? If so, what made you interested in exploring careers outside of academia? If not, what influenced your decision to go to grad school?
I entered graduate school knowing that I wasn't interested in an academic career. But I enjoyed research so I was interested in working at an agriculture biotechnology company as a research scientist. I knew a PhD was important to get the type of job I was looking for.
What are your current career interests? Are they different compared to when you started?
My current career plan is to join a university technology transfer office. Technology transfer is the process of getting an invention, patenting it and licensing it to a company or a startup. I realized that I don't want to do research every day, but I still want to be immersed in science. Tech transfer seems like a good mix of science, law and business.
What BEST (or other) activities have you been involved in that have helped you most in preparing for your career goals?
The BEST program helped fund my trip to the annual meeting of the Association of University Technology Managers (AUTM). I was able to take a class about technology evaluation and network with many tech transfer professionals. I am also part of the Global Technology Nexus (GTN), a program that is funded by Engaged Cornell. The GTN connects students (undergrad, graduate, professional, postdoc) with technologies from all over the world to teach the evaluation and commercialization of inventions. The pilot program is running now but a larger program will run next spring. We will advertise the program in the BEST newsletter in the spring if you are interested!
Lastly, what do you like to do in your free time?
I love hiking and wildflower photography! I go out two times each weekend during the summer to get photos of specific wildflowers.
Julia is a 5th year PhD student in Plant Biology.
by Cassandra Wattenburger
This spotlight is from the time period of the NIH grant (Sept. 2013- Jun. 2019) to the Cornell BEST Program, now a university-wide initiative "Careers Beyond Academia/BEST" to encompass all disciplines, housed in the Graduate School.