At the intersection of science and business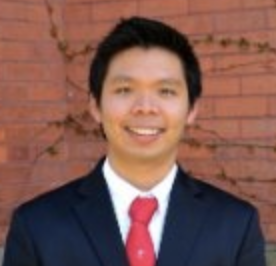 Spotlight on Alberto Purwada
Engaging in research into the biological mechanisms of the immune system, Alberto Purwada has committed to maximizing the clinical translation of his work via collaborations with Weill Cornell Medicine and the Veterinary School towards "meeting the needs of the field".
Alberto's commitment to the entrepreneurial aspect of science shows through his leadership at Life Changing Labs and the Cornell Graduate Consulting Club.
Ever since arriving to the U.S. from Indonesia, Alberto has thrived as a business‐oriented scientist and has made himself at home in business-­‐a powerhouse Cornellian.
At the personal level, Alberto gains insight from working alongside people of different backgrounds. It's his desire to continue business as usual as a management consultant post graduation.
At the time of writing Alberto Purwada was a third year Ph.D. student in Ankur Singh's laboratory and recently had published in Biomaterials on engineered 3D organoids. He is now a senior healthcare analyst based in NYC at CB Partners, a global healthcare consultancy.
by Victor Aguilar
This spotlight is from the time period of the NIH grant (Sept. 2013- Jun. 2019) to the Cornell BEST Program, now a university-wide initiative "Careers Beyond Academia" to encompass all disciplines, housed in the Graduate School.