ComSciCon-NY-apply by May 8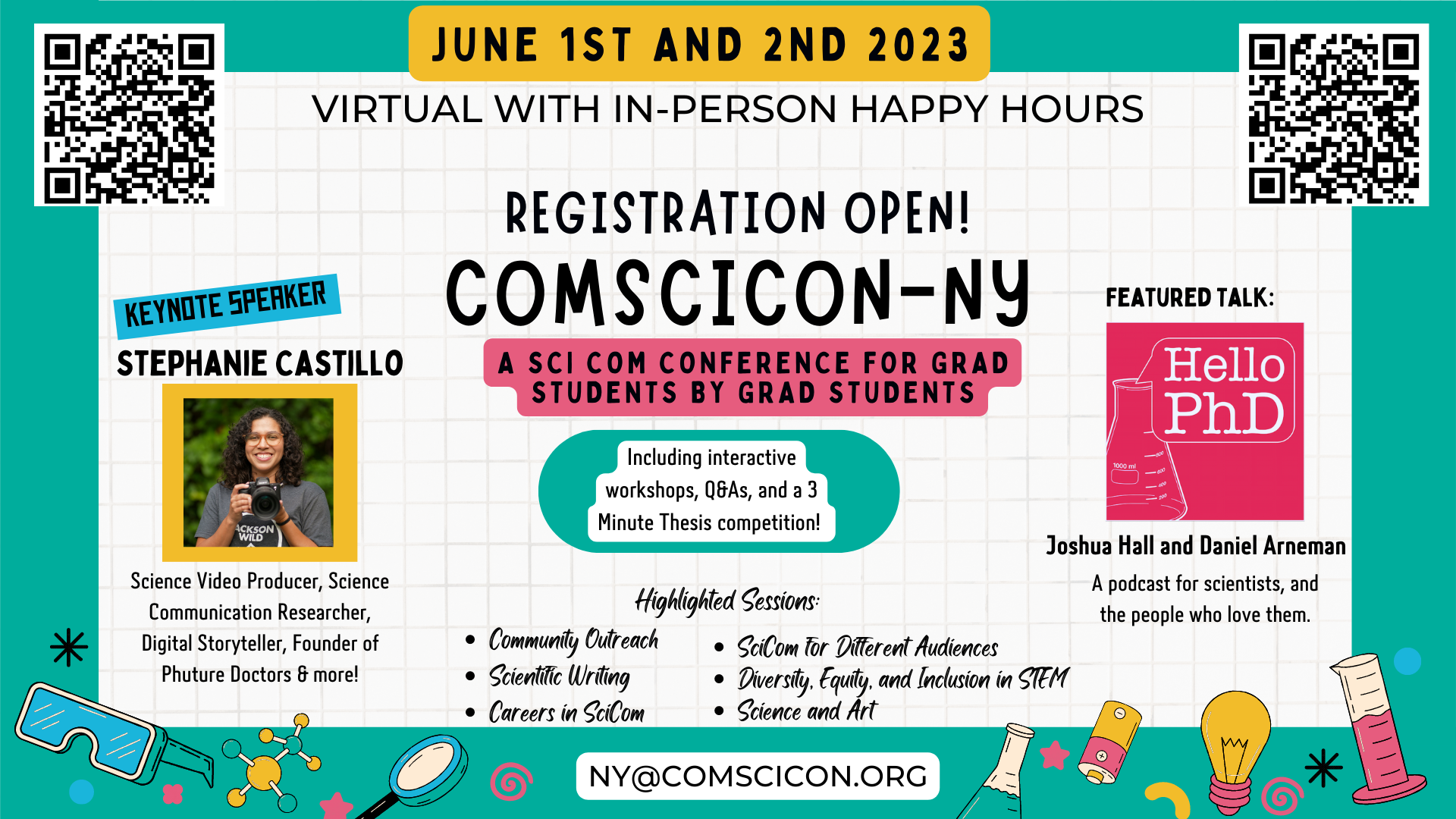 Calling all STEM graduate and post-doctoral researchers!
The Annual ComSciCon-NY two-day science communication workshop will be held at Cornell University this June 1st and 2nd. The workshop is free to attend and open to all STEM graduate students and post-doctoral researchers from universities based in New York State. Applications (click here to apply) are due by Monday, May 8th, 2023 at 11:59 PM EST. Come enjoy virtual talks from our keynote speaker, Stephanie Castillo and notable podcast duo, Hello PhD. This event will include interactive workshops, Q&A sessions from notable scientific experts, and a 3 minute thesis competition!
Please feel free to contact the ComSciCon-Cornell organizers at ny@comscicon.org should you have any questions.
Website: https://comscicon.com/comscicon-ny-2023
Email: ny@comscicon.org
Twitter: @ComSciConNY
Related Events