Entrepreneur First lunch and learn, 1:1s
February 22

-

February 23
Entrepreneur First is the best place in the world to meet a co-founder that can join you to tackle global problems. It's where ambitious people who know that finding the right partner is more important than the right idea gather. The best of the best exclusively, recruited from all across North America.
For the first time, Entrepreneur First is coming to Ithaca. Alice Bentinck, Co-Founder of Entrepreneur First and Derek Jouppi, a former nanotech founder from Entrepreneur First, are offering to meet PhDs, Masters and undergraduates who will be defending/graduating this year at Cornell. They want to learn about your research and aspirations for founding a startup.
Date: Wednesday, February 22nd and Thursday, February 23rd
Location: Kennedy Hall eHub space on the 1st floor
Schedule: Lunch & Learn 2/23@noon-1pm; 1:1 meetings 2/22 9am-noon or 1:30-4:00pm, 2/23 9am-noon or 1:30-7:30pm
How: Sign up for 30 minute one-on-one sessions and attend lunch for an overview of the possibilities.
REGISTER NOW for the Lunch and Learn Entrepreneur First noon-1 event (please indicate by Feb. 20 whether you will want a lunch so we don't have wasted food)
Come Prepared: Derek and Alice want to hear about your research and what drives you.
Are you someone who:
Challenges convention?
Has the drive to achieve?
Embraces followership?
Is smart, with clarity of thought?
Has technical knowledge plus applicability or commerciality on your mind?
About the speakers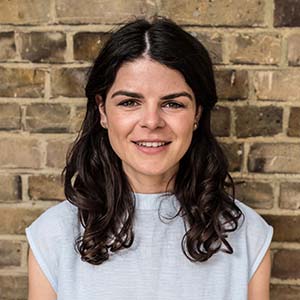 Alice Bentinck MBE is cofounder and General Partner at Entrepreneur First, a talent investor. Entrepreneur First (EF) was founded in London in 2011 by Matt Clifford and Alice Bentinck to support the world's most ambitious individuals to build their own tech startups from scratch. EF has $350m+ under management and has built more than 500 startups in across the globe.
She also set up Code First: Girls, a not-for-profit that has taught 5,000+ women to code for free while at university. She advised Prime Minister Cameron at the Northern Future Forum on startup strategy and currently sits on Imperial College's Computer Science Industrial Liaison Board. Alice previously worked at McKinsey & Company and for the former Prime Minister, Tony Blair, after he left office.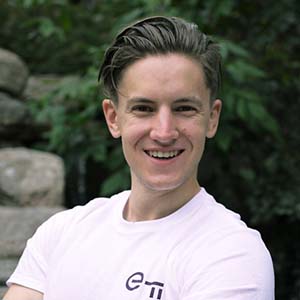 Derek Jouppi, P. Eng, is the former COO & co-founder of Suncayr (2014-2020, the inventors of SPOTMYUV). A nanotechnology engineer by trade, his entrepreneurial journey started in the lab; filing patents, to clinical trials, and developing manufacturing processes. Eventually he turned commercial, specializing in retail sales & e-commerce before Suncayr was acquired by Dig It in late-2020. Some major accomplishments include a granted US patent, selling into 7000+ retail stores including Walmart, CVS, Boots, and 40+ major retail chains, as well as winning over 50+ pitch and technology awards. Listen to Derek's exit story here.
Hosted by
Life Changing Labs (LCL) Pam Silverstein
Careers Beyond Academia Susi Varvayanis
Email gradcareers@cornell.edu with any questions.
Related Events