Merck Preclinical Development visit to Cornell
October 2 @ 10:00 am

-

12:00 pm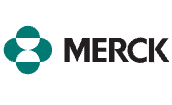 Join scientists from Preclinical Development at Merck for a session where you will learn how a variety of disciplines are involved in bringing pharmaceuticals from discovery, through development, and to the clinic. You'll hear from Merck scientists about their career paths and how you might leverage your training for exciting positions in pharmaceutical development. The session will include a round table/Q&A session with Merck scientists (including Cornell alumni), and you'll learn how to stay up to date about openings in Preclinical Development. Broadly, this session will be of interest to trainees in a variety of fields of biological sciences, chemistry, and/or data science who would like to learn more about careers in the pharmaceutical industry. 
The Merck recruiting team has made a web page for the visit, where you can register for the event, add your information to receive email updates about job vacancies and hiring events, and upload your resume, if you wish.
Held 10am-1pm in G01 Biotech. Lunch will be provided. Hosted by Careers Beyond Academia in the Graduate School in collaboration with Merck.
Speakers
Jeanine Ballard, MS is a Sr. Principal Scientist in the department of Drug Metabolism at Merck Research Labs, specializing in the areas of preclinical ADME and translational PK-PD.  She received B.S. and M.S. degrees in Pharmaceutical Sciences from the State University of New York at Buffalo.  She joined Merck in 2004 as a Staff Chemist, and over the next 9 years provided ADME support for small molecule discovery programs in the areas of Neuroscience and Infectious Disease.  In 2012, her role expanded to include modeling and simulation for translational pharmacokinetics and pharmacodynamics, and now covers indications spanning all therapeutic areas and modalities.  She is also actively involved in the development of platforms to improve data capture and integration to facilitate efficient identification of quality preclinical candidates in discovery programs, as well as mentoring more junior scientists in the areas of ADME and modeling and simulation.  
Kristen A. Roosa, PhD'15 is an Associate Principal Scientist in the Developmental and Reproductive Toxicology group, part of the Nonclinical Drug Safety division, at Merck. She conducts animal studies to assess potential risks of new pharmaceuticals to human fertility, embryo-fetal and postnatal development and serves as a subject matter expert for teams developing strategies for nonclinical safety assessment programs. She completed her PhD in the Biological and Biomedical Sciences program at Cornell in 2015, started her career in academia at a primarily undergraduate institution, and then made the move to industry in 2021.  
Peter Zhiping Zhang, PhD'21 is a senior specialist/scientist in data science in Drug Metabolism at Merck, working on data-driven modeling, data auto-capturing and validation, machine learning and AI in drug R&D. He received his Ph.D. in Chemical and Biomolecular Engineering from Cornell in 2021, and worked at GSK and Vertex Pharmaceuticals, before joining Merck in 2021.  
Daniel JS McArdle, MS, MSM is a senior specialist in project planning and SEND in NDS Operations at Merck. He provides detailed technical and operational control over project management and administrative process within Nonclinical Drug Safety (NDS). He is leading a nearly $100 million-dollar project planning, development, and execution of integrated lab modernization effort across the entire Merck Research Labs (MRL) landscape. He is currently submitting his final project for his DHSc at A.T. Still University of Health Sciences. Prior to joining Merck in 2019, he started at GSK in 2016 in diagnostic and clinical microbiology.
Related Events