Appreciative Inquiry for positive leadership and social change
April 5, 2021 @ 2:30 pm

-

4:00 pm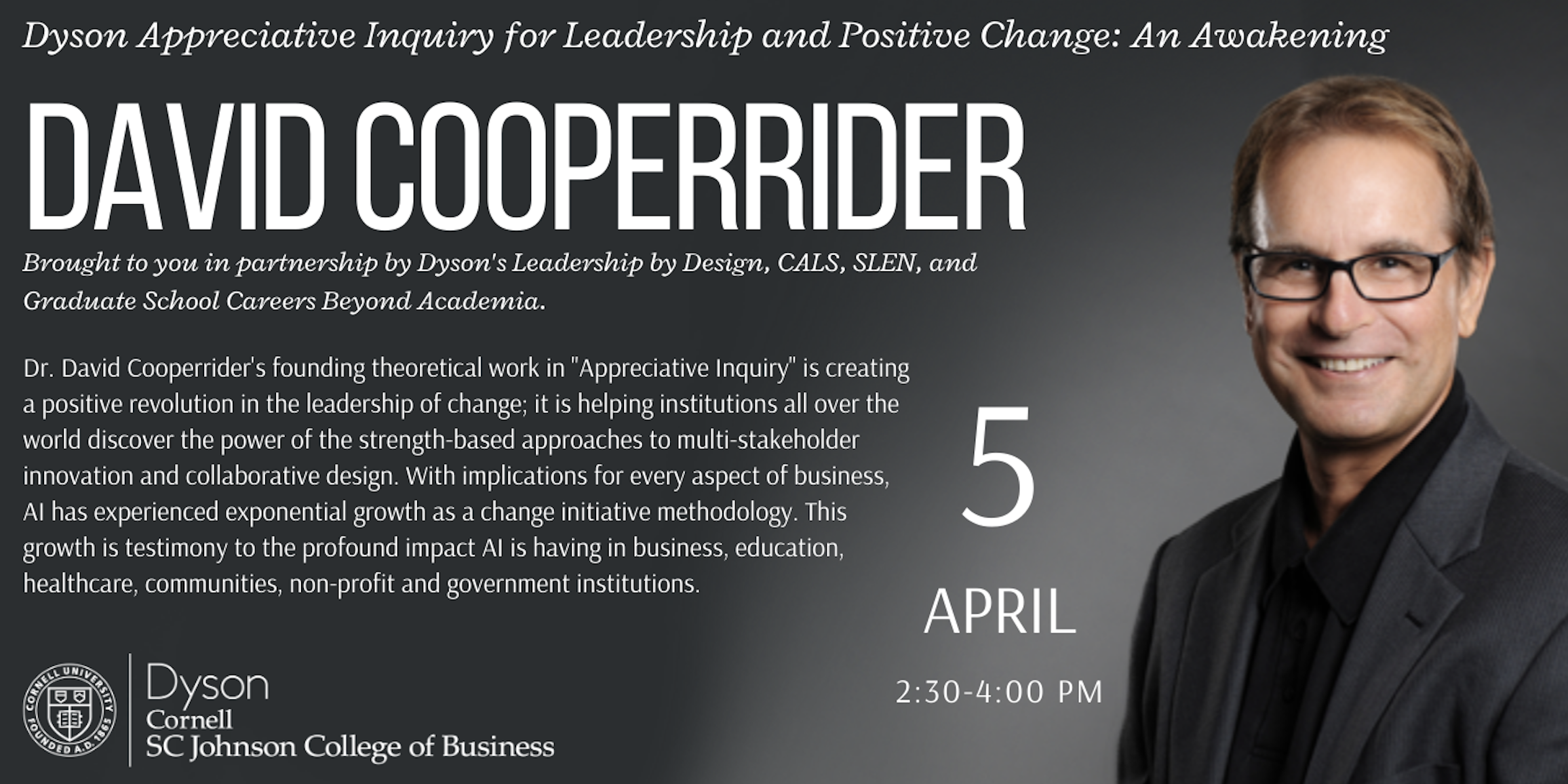 Brought to you in partnership by Dyson's Leadership by Design, CALS, SLEN, and Graduate School Careers Beyond Academia.
Appreciative Inquiry for leadership and positive change: an awakening
The workshop is open to faculty, staff and students. Join by Zoom. Please note this is a new link from the one we advertised previously.
Dr. David Cooperrider's founding theoretical work in "Appreciative Inquiry" is creating a positive revolution in the leadership of change; it is helping institutions all over the world discover the power of the strength-based approaches to multi-stakeholder innovation and collaborative design. With implications for every aspect of business, AI has experienced exponential growth as a change initiative methodology. This growth is testimony to the profound impact AI is having in business, education, healthcare, communities, non-profit and government institutions.
Here is a nice summary of Appreciative Inquiry from a recent publication.
April 5, 2:30-4pm 
CALS is Cornell University's College of Agriculture and Life Sciences
SLEN is the Cornell Student Leadership Educators Network
Related Events