Learn from a Scientist about Drafting Legislation
April 6, 2021 @ 4:00 pm

-

5:00 pm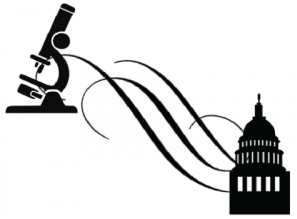 with Dr. Drew Harvell, Cornell Professor of Ecology and Evolutionary Biology.
RSVP here.
Learn about how scientists can help draft legislation! Cornell Professor Dr. Drew Harvell has a wealth of experience in advocacy and policy work in addition to her science.
Dr. Drew Harvell is Professor of Ecology and Evolutionary Biology at Cornell University and Curator of the Blaschka Marine Invertebrate Collection. Her research on the health and sustainability of marine ecosystems has taken her from the reefs of Mexico, Indonesia, and Hawaii to the cold waters of the Pacific Northwest and resulted in over 170 academic articles in journals such as Science, Nature, and Ecology. Her award-winning book, Ocean Outbreak, details infectious epidemics in the ocean and solutions that benefit people and biodiversity.  Dr. Harvell's current research is focused on health of the Salish Sea and policy routes forward. Her first policy involvement was with helping to draft The Marine Disease Emergency Act (HR 936, 2015). Current work focuses on science discovery to reveal new disease-fighting services of seagrasses and interfacing with state agencies in Puget Sound to increase preservation of seagrass. She is a Fellow of the Ecological Society of America and the Atkinson Center for a Sustainable Future, and awarded the 2020 Cornell SUNY Chancellors Award, 2019 Seattle Aquarium Conservation Research Award, PROSE AWARD (Ocean Outbreak), National Outdoor Book Award (A Sea of Glass), Rachel Carson Environment Book Award, Honorable Mention (A Sea of Glass). She serves on the Advancement Board of Friday Harbor Marine Labs and the Science Board of the Ocean Health Initiative of Centre Scientifique Monaco.
RSVP for the seminar
Tuesday, April 6, at 4 pm EDT
Advancing Science And Policy, Cornell University
This event is funded by GPSAFC and open to the Graduate Community.
If you have any questions or special considerations, please contact Andy Sanchez (aps268@cornell.edu).
Contact Advancing Science And Policy <cornellasap@gmail.com
Related Events